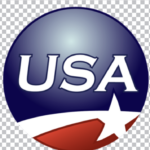 Dispatch Administrator
St. Petersburg, FL
REPORTS TO: Dispatch Supervisor
FLSA: Exempt HOURS: Full-time
Position Summary
This position requires the Dispatch Administrator to utilize skills to schedule/dispatch field technicians (30+) to heat pump requests in Florida, Carolinas, Texas and Northeast US.
Key Responsibilities:
• Dispatch/schedule heat pump service and maintenance requests to Field Technicians
• Dispatch heat pump service requests to service centers
• Speak with customers regarding service requests
• Communicate with Service Center Management regarding service outside service territory
• Follow dispatch protocol
• Maintain monthly reporting
• Create work orders
• Process part orders
• Administer pending orders for field technicians
• Assist Dispatch Supervisor with projects
• Other duties as assigned
Other Requirements:
• 2 years related dispatch experience and/or training in customer service, dispatching or project management or equivalent combination of education and experience
• High school diploma or GED.
• Positive, enthusiastic and flexible attitude
• Strong communication and listening skills
• Data entry, documentation and reporting skills
• Customer service skills
• Problem-solving skills
• Ability to multi-task
• Ability to read, write and interpret documents
• Geographic knowledge of service areas or map reading skills
• Knowledge of industry is a plus
• Ability to read, write and interpret documents such as safety rules, operating and maintenance instructions, and procedure manuals.
• Ability to write routine reports and correspondence and process documentation.
• Ability to apply common sense understanding to carry out instructions furnished in written, oral, or diagram form.
• Able to sit; use hands to finger, handle, or feel; and reach with hands and arms regularly. .
• Medium to advanced computer skills in Microsoft Office 365.